LTBW Istanbul Hezarfen Airfield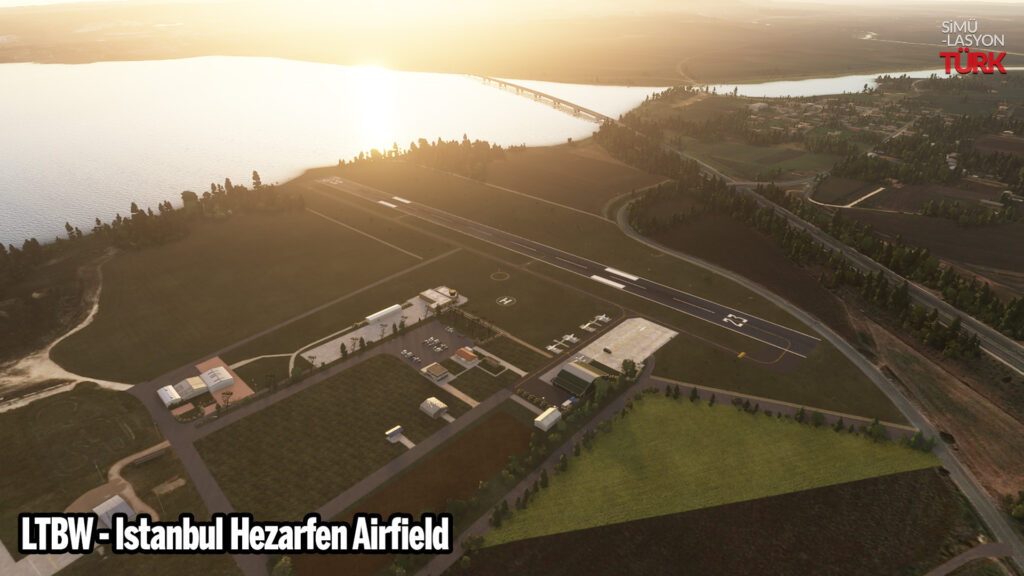 Istanbul Hezarfen Airfield (Turkish: İstanbul Hezarfen Havaalanı) (ICAO: LTBW) is a privately owned airport for general aviation located in Çatalca district of Istanbul, Turkey. The facility, one of the four airports in Istanbul, is named after Hezârfen Ahmet Çelebi, a legendary Ottoman aviator, who purportedly flew across the Bosporus in the 17th century, as told by a contemporary traveler Evliya Çelebi.
The 500 acres (200 ha) airfield is situated on a peninsula surrounded by Lake Büyükçekmece to the south and by the motorway O-3 to the north. It is 50 km (31 mi)
west of Istanbul. It serves, since 1992, as the first internationally
acknowledged private airport in Turkey.
Its asphalt runway is 681 m (2,234 ft) long and 28 m (92 ft) wide. There are four taxiways parallel to the runway, a 2,400 m2 (26,000 sq ft) concrete ramp, and another 3,000 m2 (32,000 sq ft) paved one. The airfield's additional facilities are a motocross circuit, a 120 m (390 ft) long model airplane field, and a heliport.
Istanbul Hezarfen Airfield (LTBW) is built from the ground up for Microsoft Flight Simulator 2020.