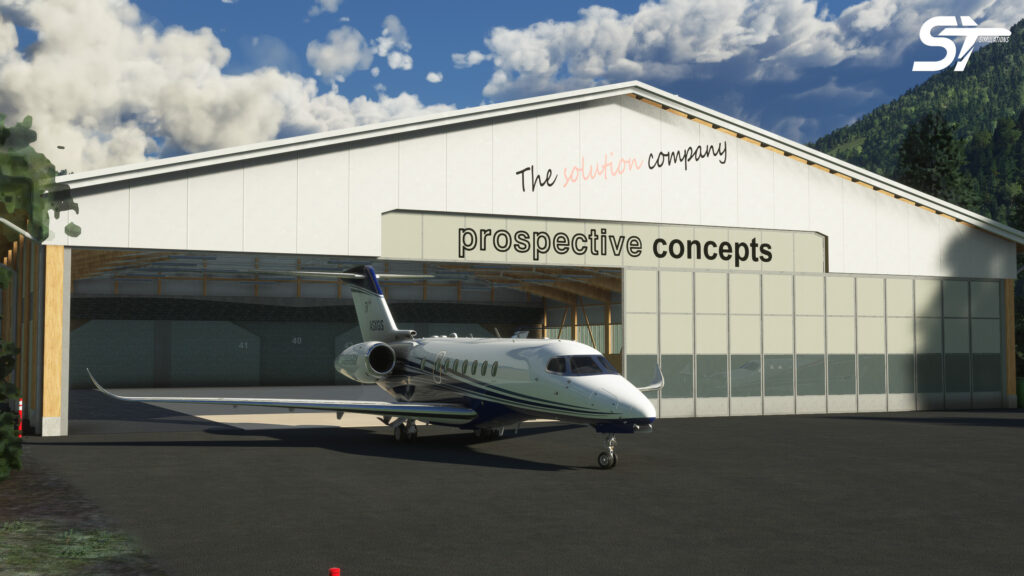 ein Juwel in den Alpen
St. Stephan Airport "Flugplatz St. Stephan" (ICAO: LSTS) is an airfield near St. Stephan in the Swiss canton of Bern. A jewel in the Swiss Alps. The airfield in the Bernese Oberland was built as a reduit airfield during World War II. From 1996 to 2007 the airfield was operated by Andreas Reinhard's company Prospective Concepts, who also built a large hall. From 2009 there was a successor company to operate the airfield site, Prospective Concepts Aeronautics AG (PCA). On the airfield, which still belongs to the Air Force, civilian clubs occasionally offer passenger flights in Hawker Hunter two-seaters. From 2006 to 2019, an airfield festival took place every year. The organizer is the Hunterverein Obersimmental. On September 11, 2019, 25 years after the end of Hunter operations, active fighter jets of the Swiss Air Force landed at the St. Stephan military airfield again.A total of six F/A-18 Hornets (five single-seaters and one double-seater) from Meiringen Airfield Command landed at the inactive military airfield that day as part of a decentralization exercise.
Airfield St. Stephan, at an elevation of 3304.0 feet, has a 6726 ft (2050 m) long asphalt runway in the direction of 14/32 (135°/315°). 
Enjoy views of Regenboldshorn, the Bernese Alps from the airport. The main hangar feature animated doors. With this addon, many special 3D models have been added for Airfield St. Stephan. High resolution, detailed models are used. The land has been reshaped. 
Runway
14/32 – 2050 m x 40 m Asphalt
Elevation
1.007 m  (3.304 ft)
Coordinates
46°29'55.0″N 007°24'47.0″E
LSTS - St. Stephan Airport
System Requirements
Microsoft Flight Simulator (version 2020)

Requires a 64-bit processor and operating system

OS: Windows 10

Processor: Intel i5-8400 | AMD Ryzen 5 1500X

Memory: 16 GB RAM

Graphics: NVIDIA GTX 970 | AMD Radeon RX 590

DirectX: Version 11
Now Available in the MSFS Marketplace