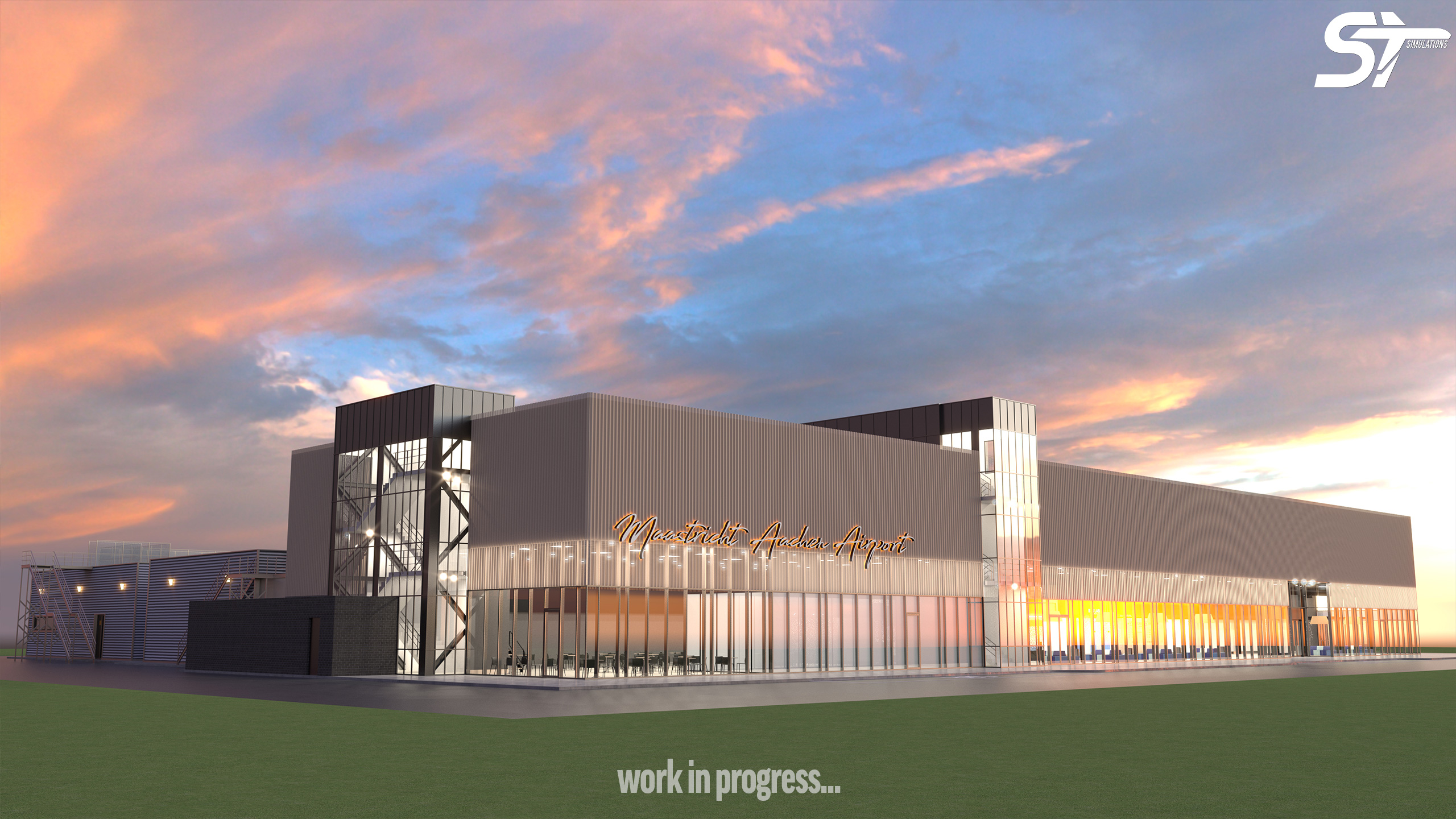 EHBK Maastricht-Aachen Airport is currently in  development for Microsoft Flight Simulator.
The exterior and interior 3D modeling of the Maastricht-Aachen Airport terminal has been completed.
Also the texturing phase for MSFS will begin.
The render images below do not show the MSFS version.3D people and buses are placeholders. But there will be similar ones in the MSFS version. 
EHBK - Maastricht-Aachen Airport