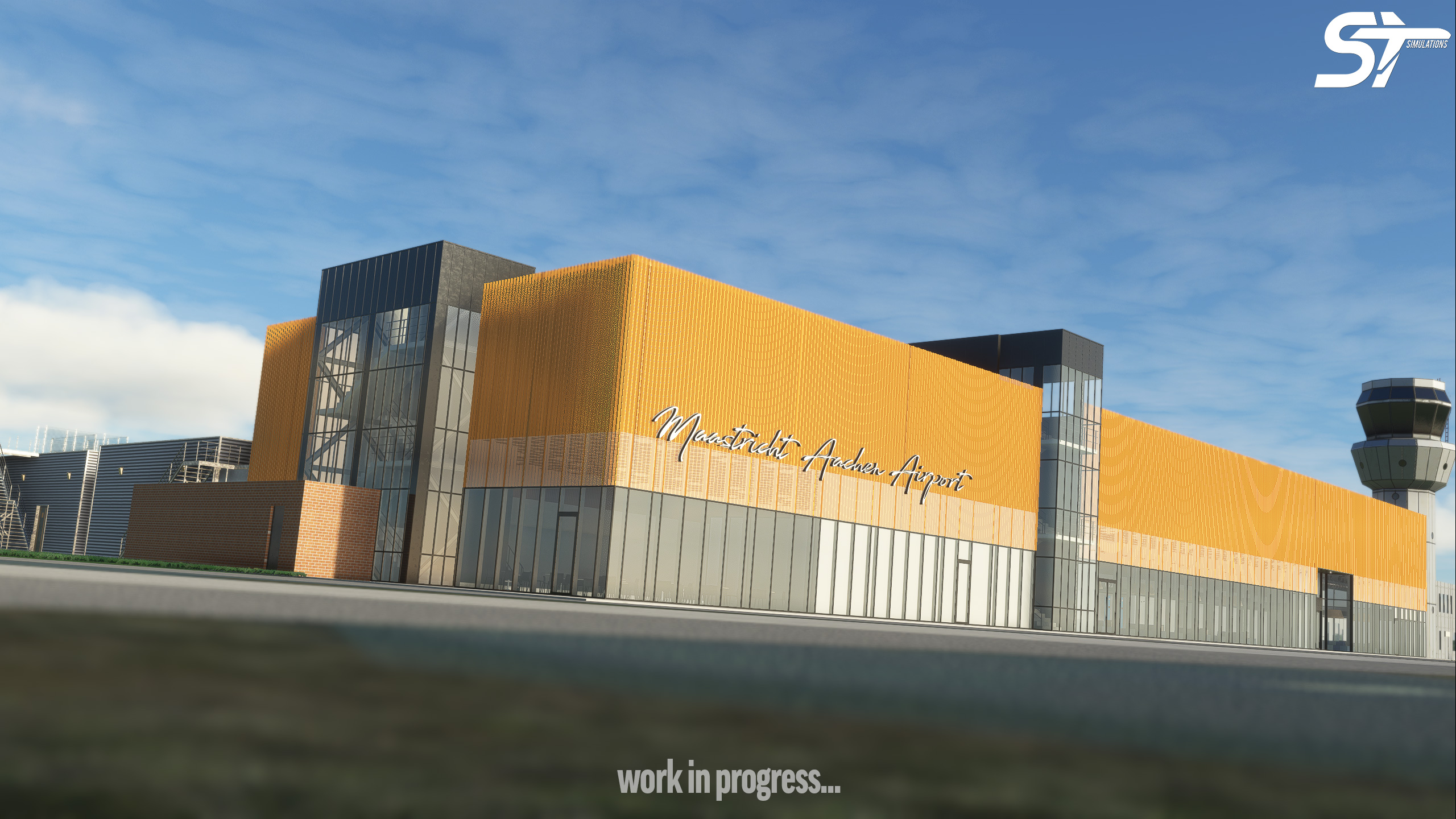 EHBK Maastricht-Aachen Airport is currently in  development for Microsoft Flight Simulator.
The exterior and interior 3D modeling of the Maastricht-Aachen Airport terminal has been completed.
Also the texturing phase for MSFS will begin.
The render images below do not show the MSFS version.3D people and buses are placeholders. But there will be similar ones in the MSFS version. 
EHBK - Maastricht-Aachen Airport
Hello, New images for our 🇳🇱MST project will be shared after April 24th. We are establishing a new 🎮game studio, which is why the MST project has been delayed.
"Koninklijke Marechaussee - Brigade Limburg-Zuid" work in progress...
✈️#MicrosoftFlightSimulator pic.twitter.com/Jg3B6gulGg

— ST Simulations (@stsimulations) April 20, 2023
We are pleased to share with you in-game screenshots of our EHBK Maastricht-Aachen Airport add-on for Microsoft Flight Simulator, which is still under development.