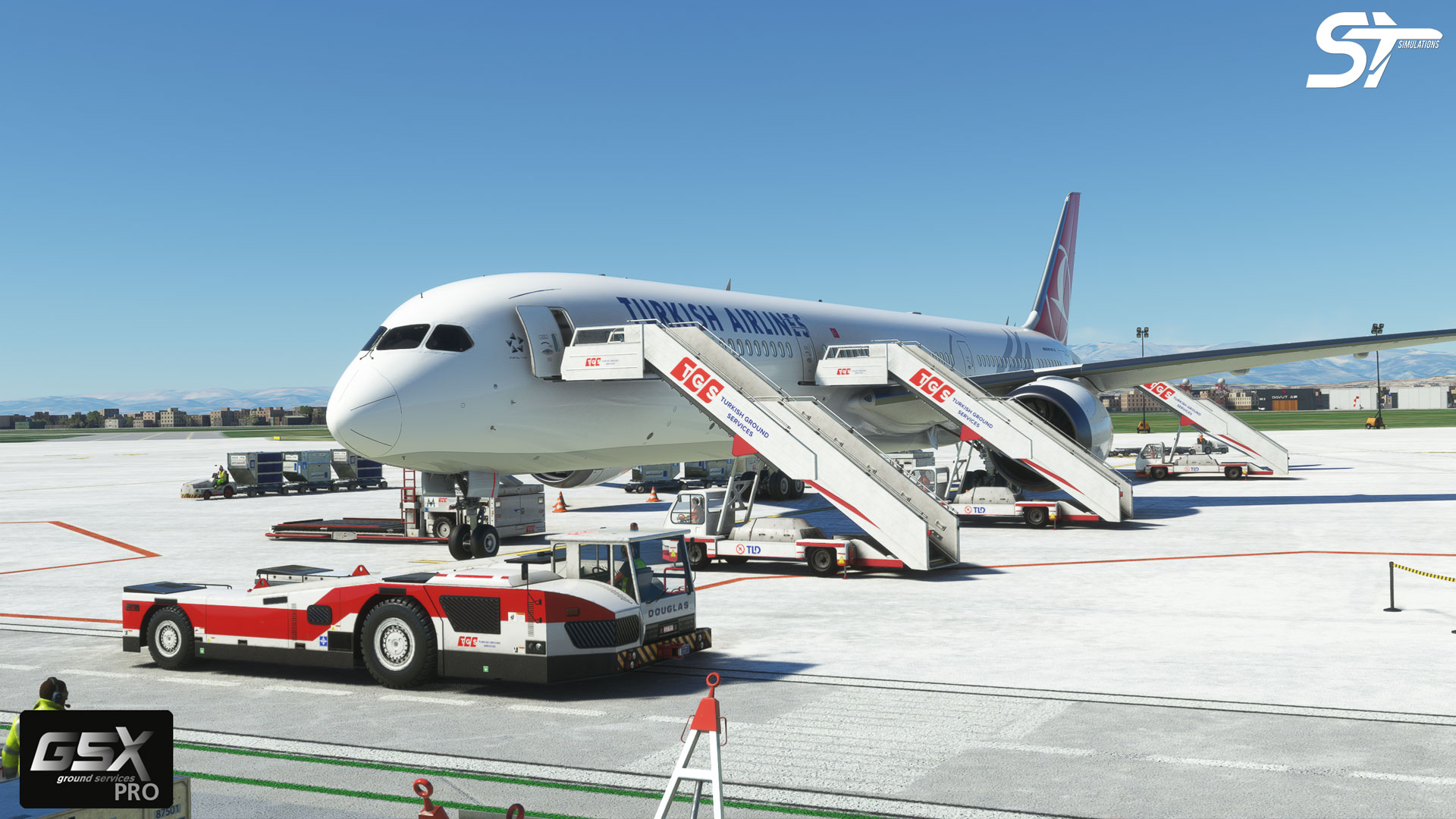 GSX Pro - LTAF Adana Sakirpasa Airport Profile
GSX Pro Configuration for LTAF
How to install?
Features
Accurate ground handling and catering companies

Accurate stop positions

Accurate passenger spawn locations and custom walking routes

Custom ground vehicles at the stands

Ramp Stands 1 to 14

Tested with the Asobo Boeing 787-10, PMDG 737-800, Fenix A320 and FBW A32NX. 
How to install?: (Direct Purchase or MSFS Marketplace Version)
Extract the .zip file and move the .ini file to %APPDATA%\Virtuali\GSX\MSFS
"C:\Users\YOUR NAME\AppData\Roaming\virtuali\GSX\MSFS"
How to find Afcad path?
"afcad_path = \\?\H:\Microsoft Flight Simulator\Community\stsimulations-airport-ltaf-adana\scenery\world\scenery\LTAF.bgl"
Please choose the correct folder path. "aerosoft-airport-ltaf-adana-sakirpasa or stsimulations-airport-ltaf-adana" to where your Adana Sakirpasa airport is installed (Community) folder.