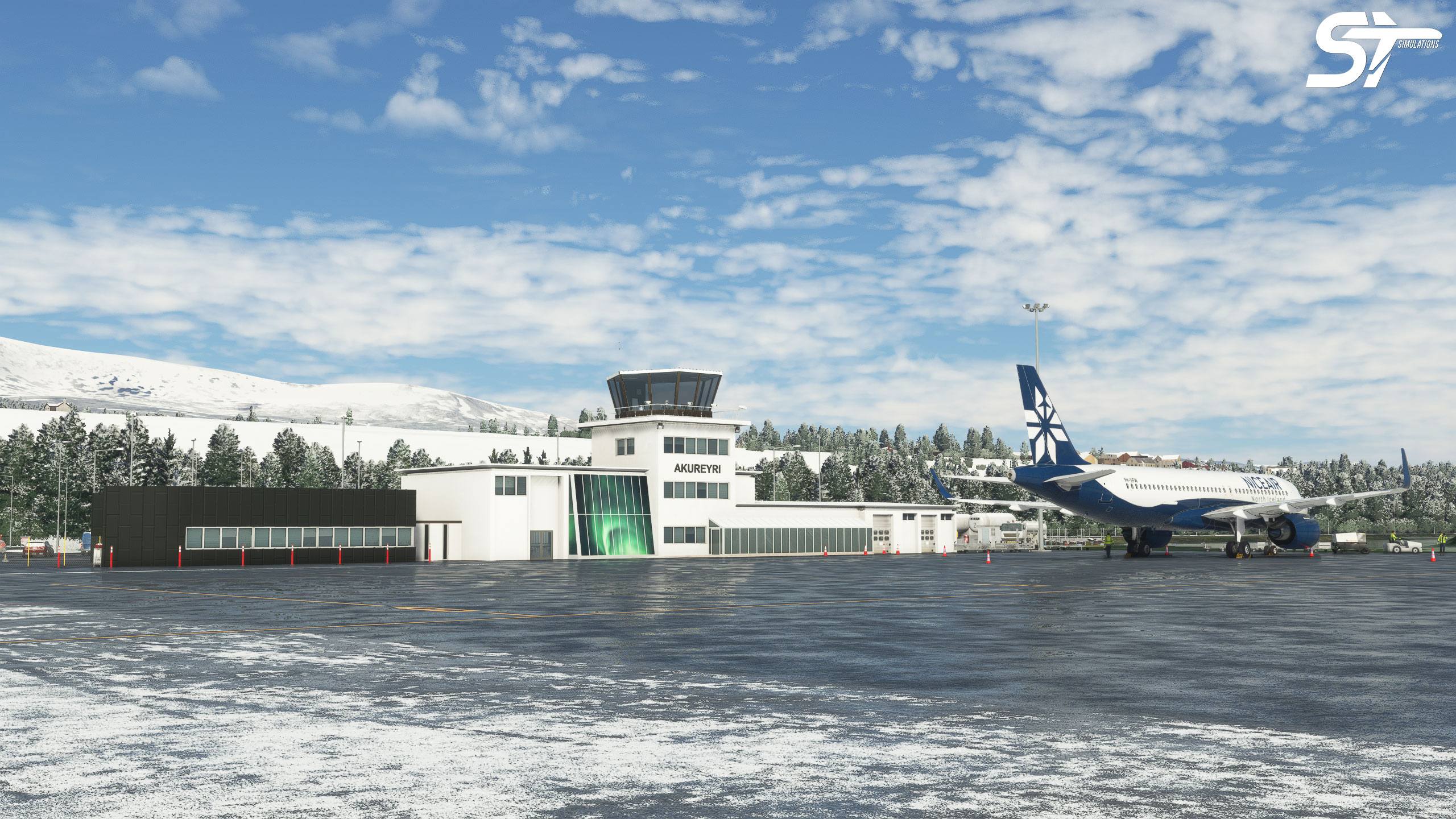 Akureyri International Airport (IATA: AEY, ICAO: BIAR) is well located in North Iceland giving a good gateway into the Arctic North. Scheduled air travel to Akureyri started in 1928 when Flugfélag Íslands ("Airline of Iceland") began flying on seaplanes to Reykjavík, landing on the fjord of Eyjafjörður near downtown Akureyri. The airport is also well located between Europe and US for international flights. Akureyri Airport has scheduled flights to several locations in Iceland including Reykjavik in the South, Grimsey Island in North as well as Thorshofn and Vopnafjordur in the East. International flight from Akureyri airport includes scheduled and charter flights to Greenland. As well as scheduled flights to other destinations such as Greenland, Copenhagen in Denmark, London in the UK and Tenerife. It is open all year round. Airlines operating in Akureyri; Norlandair and Circle Air, Myflug Air, Icelandair. You can see the northern lights in Akureyri from September through April on clear nights.
The Icelandic Aviation Museum is located in a large hangar at Akureyri Airport. The museum covers Iceland's aviation history with photographs, videos, artifacts, models and historic aircrafts, which some are in airworthy condition and fly in the annual air show held by the museum in June.
Akureyri Airport, at an elevation of 6 ft (2 m), has a 7874 ft (2400 m) long asphalt runway in the direction of 01/19 (008°/188°). The land has been reshaped.
v1.0.3 Update
ADDED – Christmas Tree with lighting

IMPROVEMENTS – Night lighting

Rebuild and package in SU11

FIXED – Tail number of DC-3

FIXED – Water glitch

FIXED – Simobjects assets
Now Available in the Marketplace!