LTAF Airport Adana Sakirpasa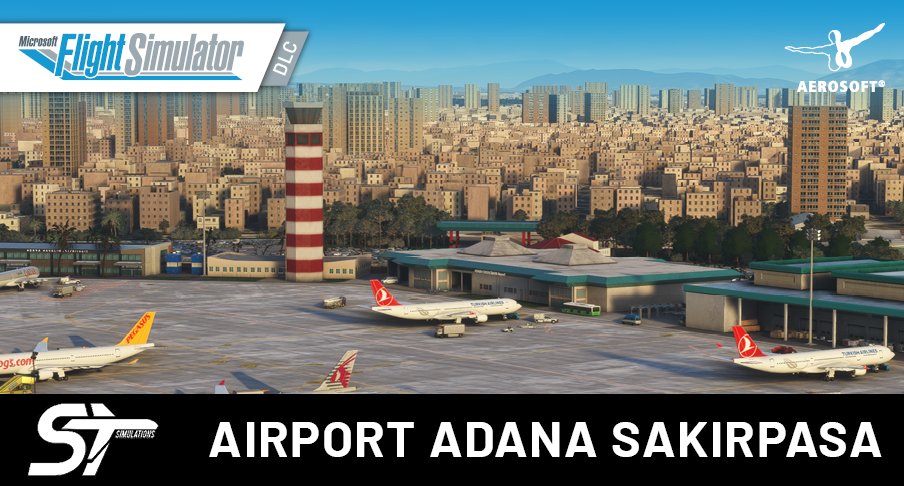 Adana Sakirpasa Airport (IATA: ADA, ICAO: LTAF) is an civil international airport located in Seyhan, Adana, one of the most crowded cities of Turkey, and serving large cities around it such as Mersin. With 5.1 million passengers in 2019, it is the sixth-busiest airport in Turkey. Opened in 1937, Şakirpaşa Airport is the oldest airport in Turkey that is still in public service. Seyhan River, with its magnificent view, passes through the middle of Adana city center. Serving as the gateway to Çukurova, Adana stretches across wide plains to the southeast of the Taurus Mountains. Attracting with its economy, tourism, culture and history, Adana will take an important place in your flights. 
There is Incirlik Air Base nearby.  The base, which is primarily used by the United States Air Force and the Turkish Air Force, is also used by the Royal Air Force. 
While there are regular flights with Turkish Airlines, Anadolu Jet and Pegasus Airlines every day, also many airlines offer seasonal flights. Domestic flights provide passengers to the cities of Istanbul, Izmir, Ankara, Antalya, Trabzon and Van, while international flights are made to cities such as TRNC Nicosia, Düsseldorf, Saint Petersburg and Beirut.
Geliştirici: ST Simulations
Publisher: Aerosoft GmbH
Price: 10,88 Euro

Release Date: February 23, 2022
Platform: Microsoft Flight Simulator – PC & Xbox
LTAF v1.1 update
ILS offset fixed by Asobo

New Radome 3D model

New Cafe Mart 3D model

Various improvements for textures and models
Now Available in the MSFS Marketplace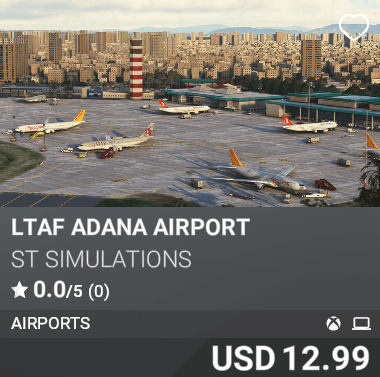 Adana Şakirpaşa Airport has been adapted for Microsoft Flight Simulator with this add-on. Custom airport buses, vehicles and aircrafts are located statically, dozens of special 3D models has been designed. Airport buildings and terminals has been constructed realistically.
The airport has a only runway with asphalt surface numbered 05/23, 2,750 m (9,022 ft) long and 45 m (148 ft) wide. The airport has a 4729 m2 domestic and 7031 m2 international terminal built for domestic and international flights. There are 4 aprons with a concrete surface with a total capacity of 47 aircraft. In addition, there are one ILS, one VOR, two DME, one NDB, one DS-B system and one SSR system at the airport. Approach and climb control are managed by Incirlik Approach Control. The air traffic control zone of Adana Şakirpaşa Airport covers the airspace with a radius of 10 miles (16,000 m) and an altitude of up to 1,000 ft (300 m). Boeing 747 and Antonov An-225 aircrafts can land on the runway.